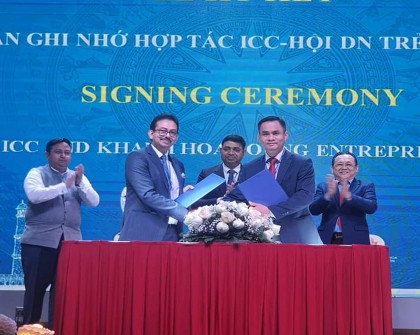 Strengthening Business Ties and Cultural Exchange: Reflections from the India-Vietnam Conference
I was honored to represent the Indian Chamber of Commerce at the recent "Conference on Cooperation Promotion India and South Central Provinces of Vietnam." The event was a great opportunity to strengthen business relationships between India and Vietnam, and to showcase the rich cultural heritage of my home country.
During the conference, I had the chance to meet with a variety of business leaders and government officials from both India and Vietnam. We discussed ways to promote trade and investment between our two countries, and explored opportunities for collaboration in a range of industries, from technology and finance to agriculture and tourism. It was inspiring to see how eager everyone was to work together and build stronger ties between our nations.
Beyond the business discussions, the conference was also a great opportunity to share the diverse cultural traditions of India with our Vietnamese counterparts. We arranged for performances of traditional Indian music and dance, and offered samples of Indian cuisine for attendees to enjoy. It was heartwarming to see the enthusiasm with which our Vietnamese hosts embraced our cultural offerings, and I felt proud to be able to share a part of my heritage with them.
Overall, the "Conference on Cooperation Promotion India and South Central Provinces of Vietnam" was an incredibly valuable experience. It gave me a deeper appreciation for the importance of international trade and cultural exchange, and left me feeling optimistic about the future of India-Vietnam relations. I look forward to continuing to work with my colleagues at the Indian Chamber of Commerce to promote trade and build bridges between our nations.