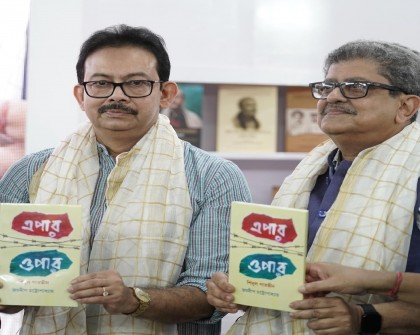 Kolkata Book Fair (2023)
Elated to share with all of you that the Honorary Secretary of the Publishers and Booksellers Guild has vociferously praised the commendable efforts of the Department of Mass Communication and Journalism of Sister Nivedita University at the 46th International Kolkata Book Fair. It is for the second consecutive time that Sister Nivedita University has been the Official Digital Partner of the International Kolkata Book Fair.
The consistent Live-streaming and Boimela Prangan walk-through not only help readers who are unable to visit the book fair watch all sessions and programs, but people from across the globe virtually become a part of the largest attended book fair in the world.
From book releases to film promotions, from quiz contests to literary sessions, our students are doing a great job at the Sister Nivedita University stall. I also feel immensely proud to know that a live portrait painting session was organised by the Department of Fine Arts & Design of SNU and a panel discussion was organised by the School of Engineering, SNU at the university stall at the book fair. My best wishes to our team doing a commendable job.